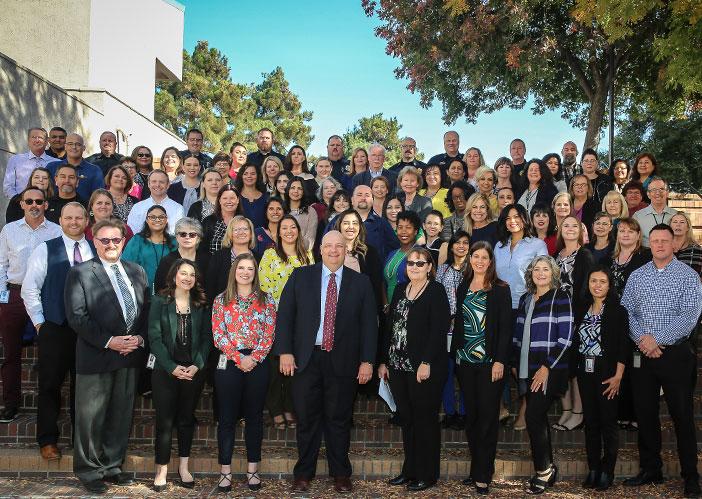 If you're looking for a job with an established family-owned company that treat employees as part of the family, look no further than Stanislaus Food Products. The company has an established reputation of providing quality products, customer service, and attention to detail. If this sounds like the company atmosphere you'd like to be part of, consider our food production office job openings Modesto California.
Customer Relations Manager
Primary Duties:
The goal of the Customer Relations Manager is to establish long-lasting relationships with our customers through on-point interactions and quality communication.
Handle the recruiting process from interviewing to hiring,  motivating and coaching employees, and reviewing all department staff job performances.
Manage the day-to-day activities of our (We Care) Customer Relations Department.
Compile and report data related to restaurateur customer interactions.
Meet weekly, monthly, and yearly goals set for our We Care customer interactions.
Make recommendations for improving the level of quality interactions to the Marketing Committee.
Qualifications
The following qualifications are required:
Experience managing a minimum of five employees.
Ability to converse in Spanish.
Exhibit strong communication skills to include verbal, written, and one-on-one interaction.
Ability to create a nurturing and team-oriented work environment.
Possess the ability to coach and inspire individuals to reach company goals in a clear, concise, and effective manner.
Strong interest in learning and the patience and commitment to develop and support all employees.
Creating, establishing, and putting into practice new or updated processes and procedures.
Additional experience helpful but not required:
Ability to converse in French.
Knowledge of the rules and regulations of Human Resources practices.
Experience in project management.
Experience in process improvement.
Knowledge in the culinary field regarding high-quality food products.
Pay and Benefits
We offer the following employee benefits:
A minimum annual salary of $70,000 depending on experience.
Bonuses based on performance.
Company perks and full benefits package to include health, dental, vision, life insurance, and paid vacations.
Source